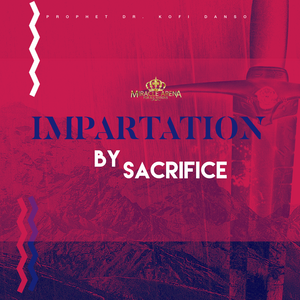 DD - Impartation By Service
1 Chronicles 21:1 says, Now Satan stood up against Israel, and moved David to number Israel. And 1Chronicles 21:24-26 tells us, Then King David said to Ornan, 'No, but I will surely buy it for the full price, for I will not take what is yours for the Lord, nor offer burnt offerings with that which costs me nothing.' So David gave Ornan six hundred shekels of gold by weight for the place. And David built there an altar to the Lord, and offered burnt offerings and peace offerings, and called on the Lord; and He answered him from heaven by fire on the altar of burnt offering.
—
The devil will always stand up against you to try to move you against God. Don't be surprised when that happens because if he doesn't come against you means that you are working with him. Serving God is grace mixed with struggle! Service to God always comes with a sacrifice! 
—
The manifestation of the mark of Christ in your life means that you are already dead to this world and the only thing that you live for is to serve the Lord. And the main purpose of serving God is to bless Him, no matter what the situation.